Ammamma Chaaru Podi
Ammamma Chaaru Podi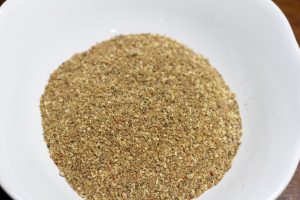 I don't know how this podi originated but some of my first memories involves my ammamma (Mom's mom) feeding me this amazing Chaaru. When my ammamma made chaaru, the neighbors three doors down could smell the amazing delicious rasam being brewed. My mom makes it pretty amazing too, but ammamma's was the best. She passed away a few years ago and I miss her so much. The best thing about this is, once the powder is made it can be stored in the pantry (or the fridge) for up to 3 months. If using an airtight jar it can last much longer, but when it's fresh it's amazing. This is the comfort food for us at home. Somehow this isn't made at my in-law's house. Whenever someone says that there's rasam I automatically assume that it's what my mom or my grandmom make, but I was so surprised when it wasn't that way.
Most of my friends (and my in-laws too) use the prepackaged stuff to make rasam at home. I have no issues with the MTR Rasam Powder, but I prefer to make most of my podis from scratch. I feel that the ready-made stuff has more sodium and could result in high blood pressure, of course, it's all in my mind. My mom used to send me fresh podi whenever someone was travelling, but I told her that she has pampered me enough and I can make my own. Arlo loves chaaru, I make it with cherry tomatoes for him and he gobbles it up smiling. So I've been making fresh every week or month for him. I make chaaru everyday for him and I end up eating because I haven't yet mastered the art of making teeny tiny portions. My sister doesn't like to eat chaaru or rasam or sambar, she likes regular dal or any fry and curry, but I keep making it for myself, so she has no choice. Poor VJ doesn't complaint much unless it absolutely has no salt. But my love for chaaru is always there. So here's how to make the podi.
Ingredients 
Coriander Seeds – 1 cup
Cumin Seeds – 2 tablespoons
Black Peppercorn – 1/4 cup
Toor Dal – 1 tablespoon
Dried Red Chilli whole – 3 – 5 (optional)
How to Make
Step 1: Add all the above ingredients to a food processor jar. The easy thing about this is you do not have to dry roast them. Simply make it into a powder until it's a coarse blend.
Step 2: Store it in an airtight jar until you use it to make chaaru.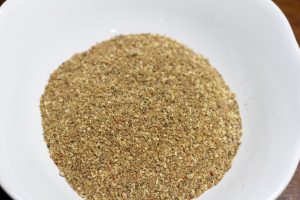 Tips:
By adding more black peppercorns it makes it ideal during winter times.
Dried red chilli is only used to give it a bit spice, you can reduce it to 1 or increase it to 5 or 6. I've kept it at medium since I've been using it for Arlo.
Po